Italian courses for foreigners
Individual, semi-individual and group courses
We offer different types of courses and packages of hours, in order to meet all your needs.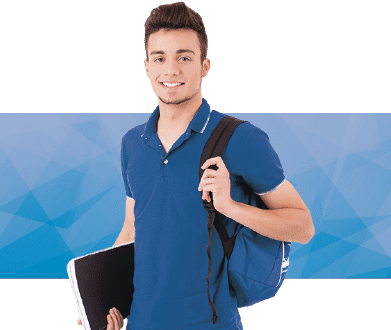 The perfect course to get best results thanks to: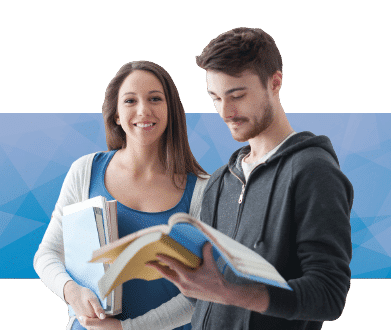 Thanks to the small number of participants (2 or 3) it still gives you the possibility to have a good interaction with teacher and to learn together with one or two friends of yours.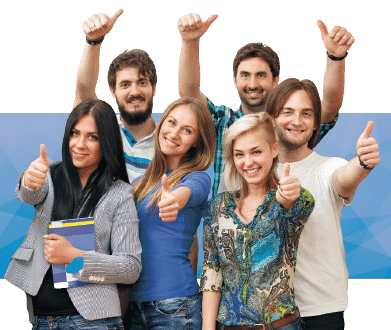 Learn a language in an amusing and less expensive way, in a group made of students with the same language level.


Regarding the semi-individual course, the same student will have to provide another or other 2 students with whom attending the course.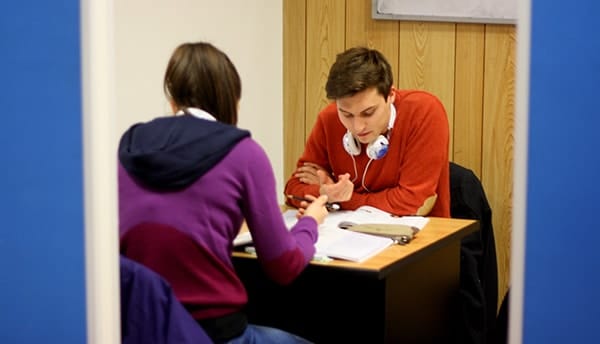 All our teachers are mother tongue and certificated.
In order to get the best results, the teachers decide with their students, how to proceed, following a customized program based on the objectives.
The learning aims, are analyzed at the beginning of the course with the selected teacher, and they are organized in a concrete and flexible programme.
At the end of the course, the student will get a detailed report with the improvements obtained, suggestions of the teacher about how to go ahead with his course of study, and a certifícate of attendance.
Individual and semi-individual courses
These types of courses, give you the possibility to decide day, time and the venue in which you would like to attend your clases (upon availability).
In case the student could not attend his class, it is possible to cancel it without loosing the hour, if the notification is sent with at least 24 hours of advance.
We propose 3 packages of hours (10, 30 and 50) which can be used by the students within the expected time, according to their needs.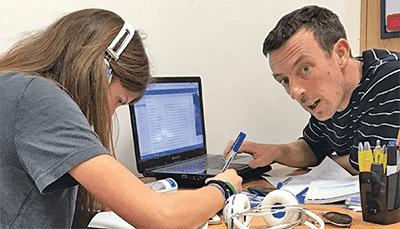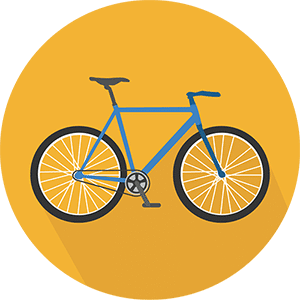 Available just for individual courses.
The hours are usable within 3 months after the purchase.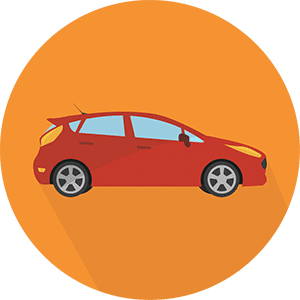 Available just for individual and semi individual courses. The hours are usable within 9 months after the purchase.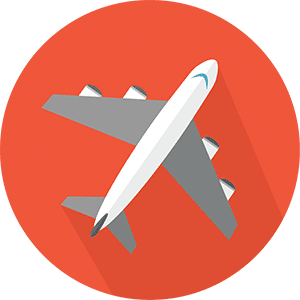 Available just for individual and semi individual courses. The hours are usable within 12 months after the purchase.
The advantage is that they permit you to learn a language thanks to the interaction of other students, and not only with the teacher.
If a student cannot attend a lesson, that lesson will be considered lost.
Group courses for adults
Minimum 6, máximum 12 participants. The courses last 30 hours, with a frequency of 1 hour and half per week, for 20 weeks.

Group courses for children
Minimum 4, maximum 6 participants. They last from October until May, with a frequency of 1 hour and half per week.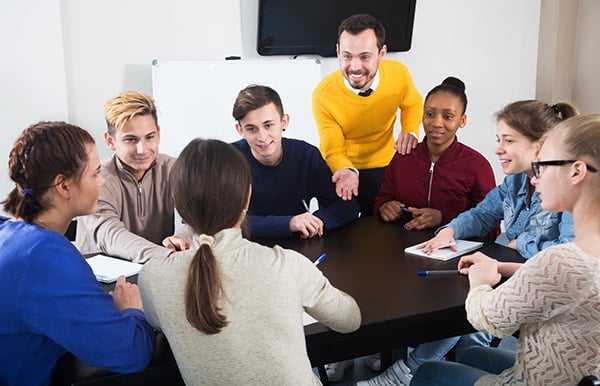 Our on-line courses are live sessions and not recorded ones.
We have been teaching languages to the students for more than 10 years, and what we do in the virtual classes is simply using a virtual room to do exactly what we do every day in the physical room.
Advantages of an on-line course
Some of the benefits that an online course brings to a student:
The lesson will take place in a virtual room through a platform usable in every device, thanks to which, you will be able to interact with the theacher by a webcam.
Like if the teacher was in a classroom, he will be able to: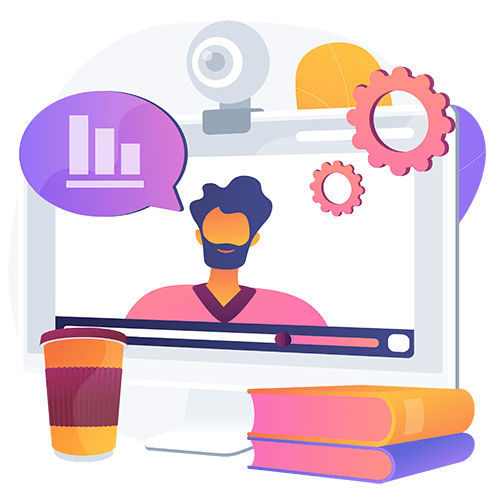 We give the possibility to choose between 10, 20 or 30 package hours, for individual, semi-individual and group courses (max 6 participants each class).
If you would like to try a virtual lesson first, we give you the opportunity to do a trial lesson for 15€.
To book the trial lesson, contact us via the Request form.
We have the venue in Rome in which you can attend your course. In alternative you can even book some home classes (home classes are not available for adult group courses).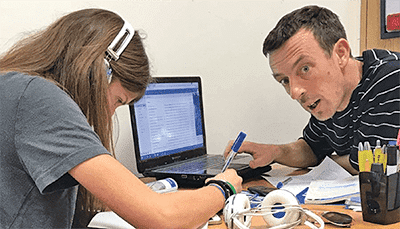 New headquarters in Via Bergamo, 43 for the historic school in Piazza Regina Margherita near the B Policlinico metro station.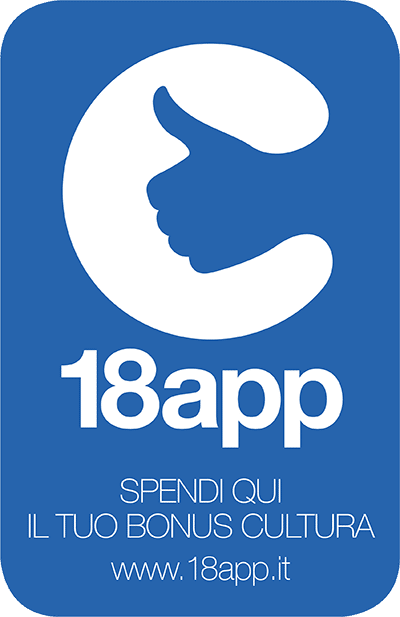 Se sei in possesso di un bonus cultura "18app", puoi utilizzarlo per acquistare uno dei nostri corsi di lingue.
Ti basterà segnalarcelo in fase di iscrizione, ti aiuteremo a compiere correttamente tutte le procedure necessarie.
Per maggiori informazioni non esitare a contattarci.